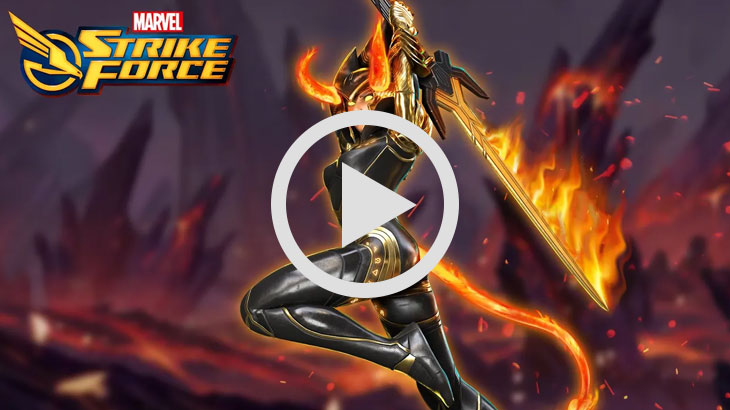 A Limited-Time Crossover
To celebrate the launch of Marvel's Midnight Suns, Marvel Strike Force players will have an opportunity to unlock a slick costume in both Marvel Strike Force and Marvel's Midnight Suns. The Midnight Suns game will feature the "Iron Man Bleeding Edge" armor, while Marvel Strike Force players can unlock Magik's "Midnight Suns" Costume. Here's how to deck out your characters in fresh threads for each of these games.
Magik's Midnight Suns Costume
You can unlock Magik's Midnight Sun's Costume by claiming Costume Bits from a special 7-day login calendar. The calendar will run from 11/7 PDT to 12/23 PDT and also reward enough character shards to unlock a 2-Star Magik for your roster. Don't miss out on powering up Magik and ruling Limbo in style with her Midnight Suns Costume.
Iron Man Bleeding Edge Costume
To outfit Tony Stark in this top-of-the-line armor in Marvel's Midnight Suns, be on the lookout for a promo code in Marvel Strike Force that will run from 12/2 PDT to 12/23 PDT. You may see different promo codes in various places in Marvel Strike Force and all of those codes will unlock the Bleeding Edge armor, so feel free to use the code of your choice. After redeeming the code within Marvel's Midnight Suns game, you'll have access to Iron Man's Bleeding Edge armor.